Driven Sales Professional with 10+ years of experience
Reforming Real Estate NOW!
The art of selling real estate is not only our passion, it's where we excel above industry norms. Leading with innovative marketing strategies & targeted marketing campaigns we sell real estate with precision. Just one of multiple solutions we offer to save your time and sanity! With this precision we are bringing sellers and buyers together so our buyers are privileged to first view and buying opportunities of "coming soon" properties! What started as an idea has become necessity. Necessity to reform the real estate experience. Real estate is our lives - it should not have to take over yours. We will work day in and day out on your behalf in order to complete your real estate transaction in the most successful manner possible, while freeing your time for the important things in life!
As a Real Estate professional, I am dedicated to providing you with the highest quality service possible. My personal knowledge of the local Real Estate market combined with the power of the Coldwell Banker Elite brand - one of the most recognized name in Real Estate today, is very powerful!
I was born into a Military Family, married into the United States Air Force and have practiced "relocation" personally multiple times! My military background has taught me that an individual must have the core values of integrity and honesty to be respected among their peers and trusted by their clients.
I have a 20+ year background in the orthopedics and the medical field, helping put folks back together and get healthy again! Always dedicated to superior service with compassion!
I entered into a Real Estate career when the bottom fell out of the market and everyone else was bailing. I had to sell personal investment properties before their values bottomed out. That was the beginning of my real estate career!
Failure is not an option for me. I am mission driven with proven successful results. I totally understand the requirements of families during the relocation process from not only Fredericksburg, but from all over the world. Let's get rolling! Call me anytime!
Home Finding Services
Marketing & Prospecting
Military Relocation Services

Strategic Negotiation
Buyer/Seller Representation
Short Sales & Foreclosures

Contracts & Leases
Senior Services
The Walden Team

The Walden Team has been passionately working locally with both real estate sellers and buyers for over ten years in Fredericksburg, Stafford, and Spotsylvania.

Real Estate is our lives – it should not have to take over yours. Missy is always striving to represent her chosen career at a higher standard. She is not just another realtor. She has international relocation assets. She is a great source of information for buying, selling, refinancing, relocation, tradesman, staging, community, schools, etc. It DOES make a difference who you select to represent you! You must do your homework! The Walden Team will work day in and out on your behalf to complete your real estate transaction in the most successful manner possible. It is our mission to free up your time for the important things in your world like family, work, and life!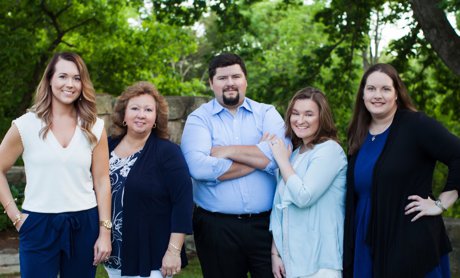 America's Choice Mortgage

With over a decade of experience in the mortgage industry, Sandy Grimes and her family-owned company are experts in their field.

"Our mission is simple: to provide the best program and services to our client. We strive to go above and beyond in making the home-buying process as stress-free and positive as possible. I am the proud wife of a Marine; I know the sacrifices of those who serve and welcome the opportunity to be of service to you!" – Sandy

Martin Title & Settlement Services

Known for her lilting Irish accent, Eleanor Martin and her team have over 58 years of combined experience in the industry.

At Martin Title, we are small enough to provide you with the personalized service that you deserve and the knowledge to bring you our worry-free real estate transactions. Combine this with the owner's wee bit of the Irish luck and you have the ideal road map to a great settlement.
Proud Sponsor of: